Joined

Mar 24, 2008
Messages

133
Location
My Musicman axis SS P90 didn't get much playing time. So i dicided to put it up for sale. I had my eye on one of those Rg prestige with a nice maple top. Figured my MM love was cooled off a little. Made a few trading offers on the net. Nobody was interested. So i dicided yesterday to see what i would get for it in the shop.
There were some nice Ibanez guitars.
Walked to the MM corner (habbit).
There she was a capturing beauty. I picked her up and she felt perfect. Tried a petrucci model, but the neck didn't feel natural for me.
Bought her. She so versatile, makes my other guitars unnesasary.
This one had to go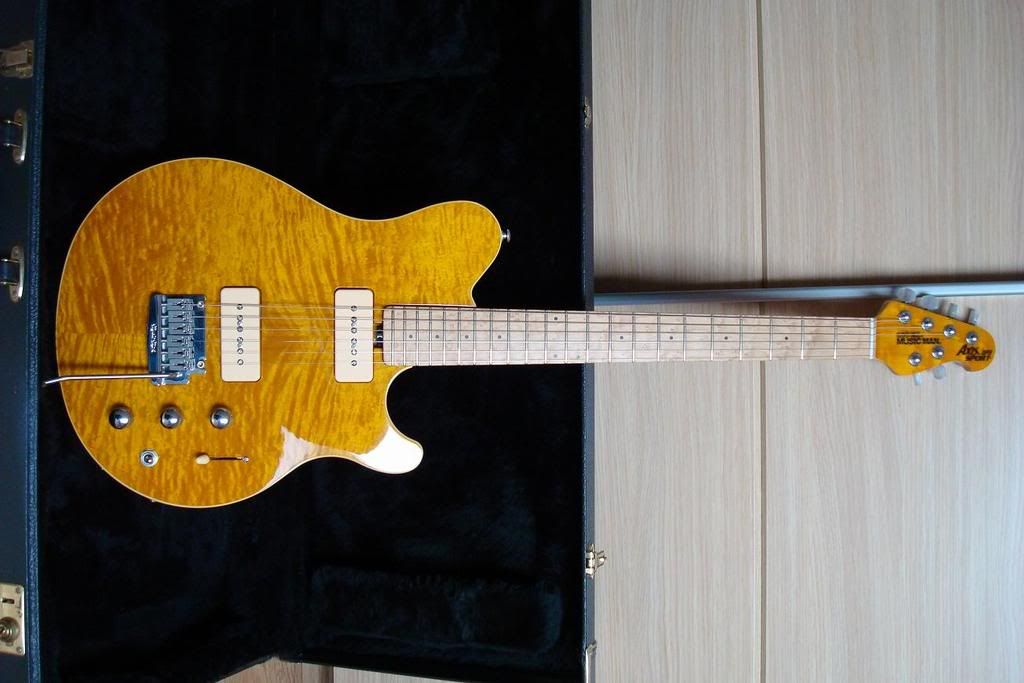 Here she is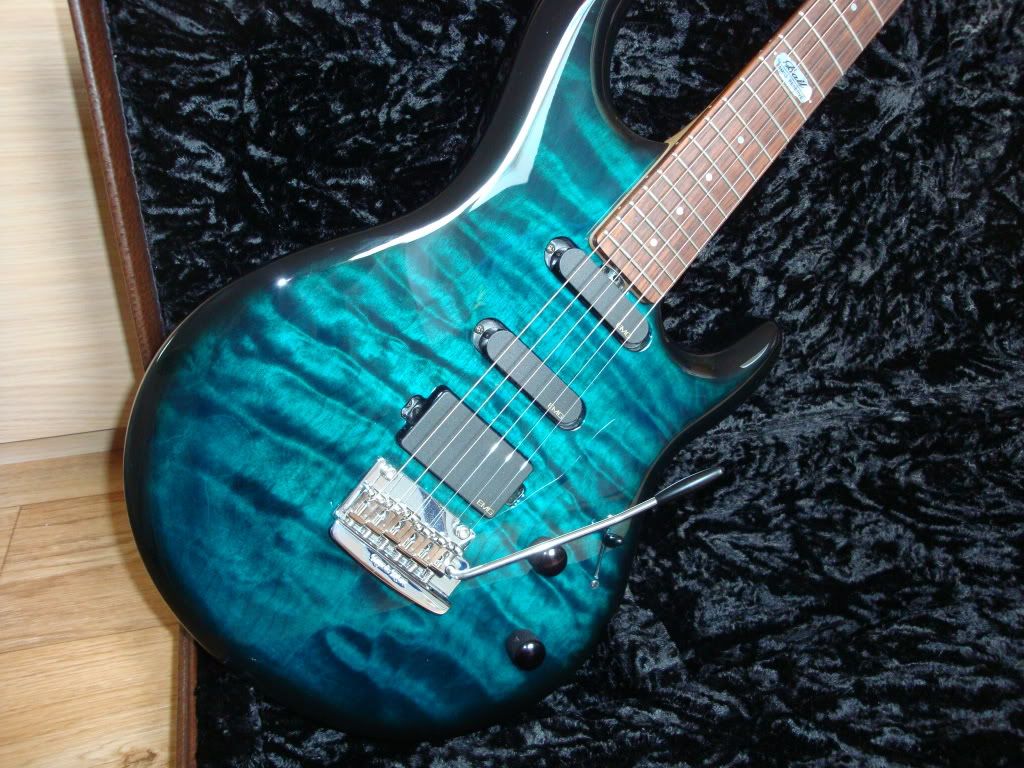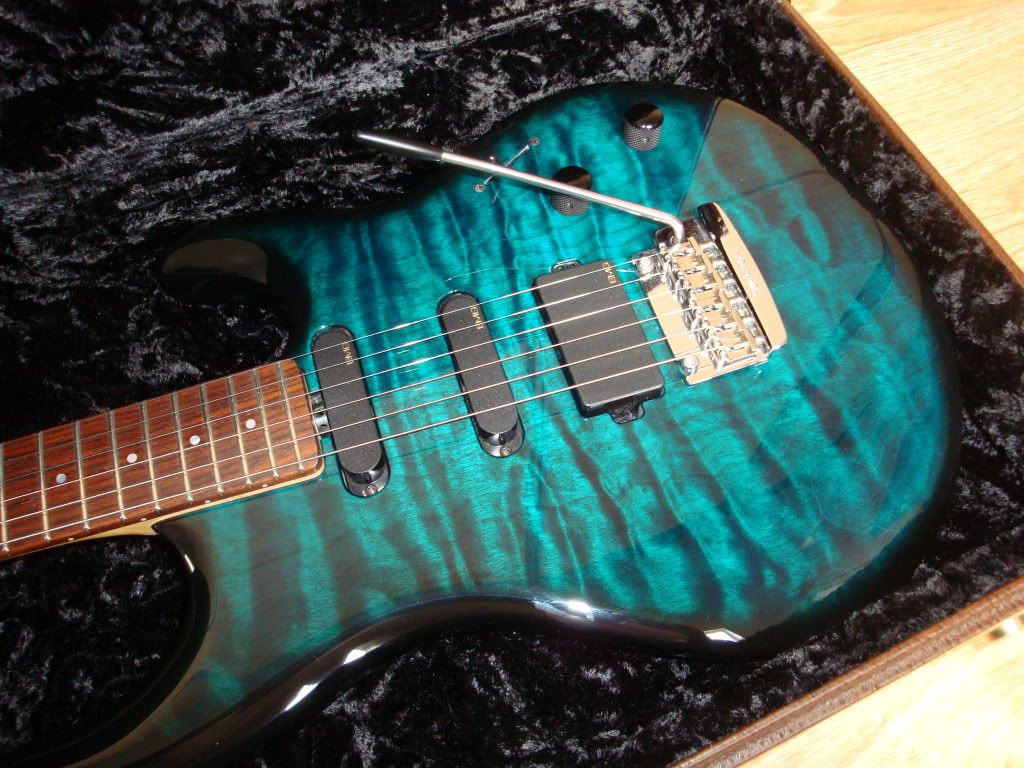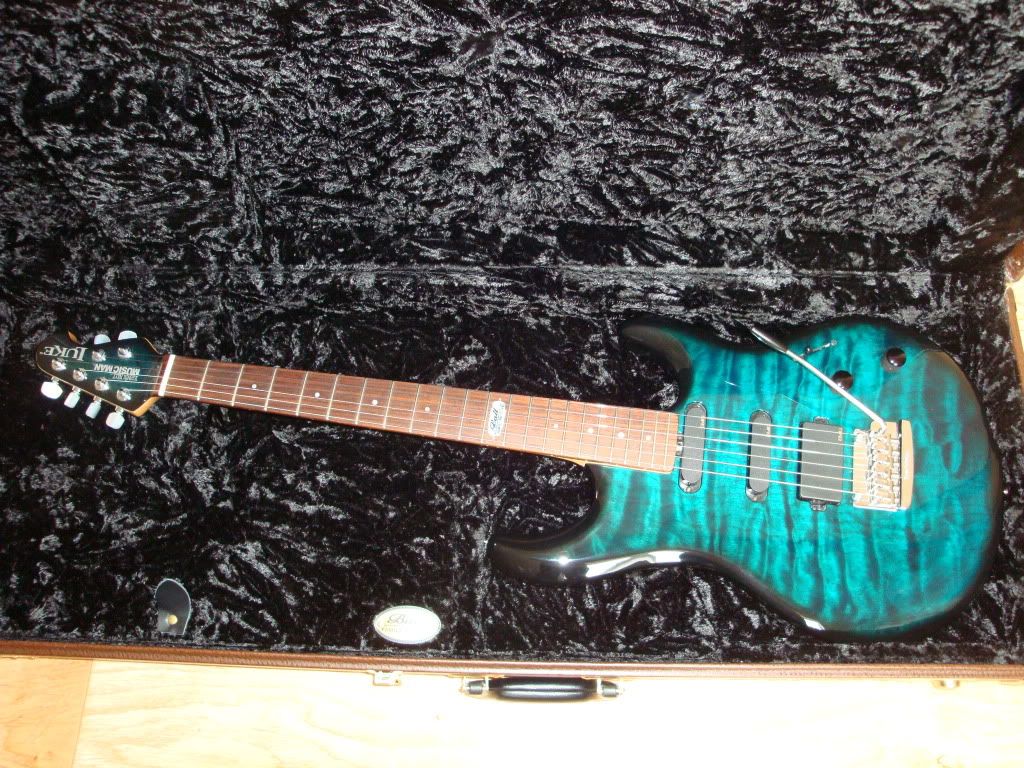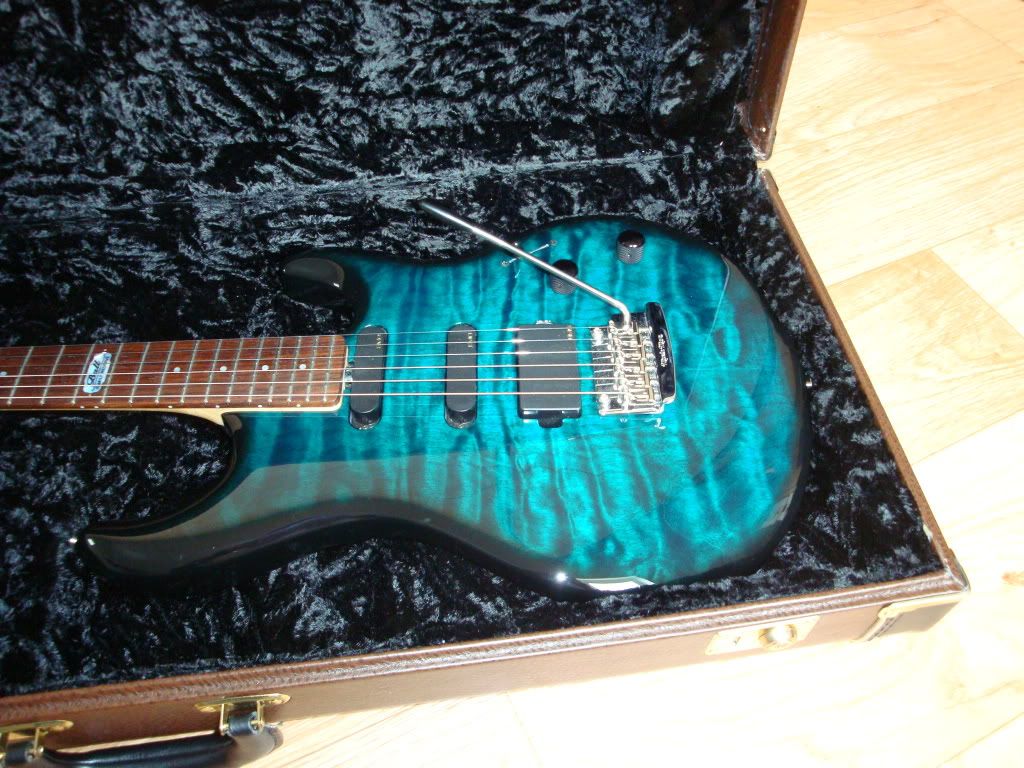 Happy ending