Joined

Mar 24, 2008
Messages

133
Location
After buying a 20th Silhouette and totally loving it, i felt to try a 25th anniversary. I know a little late, but luckily i could find a new one in my own country.
It is all my wishes coming together. I love the Axis/EVH look/pickups, the silhouette specials neck was my fav.
This guitar is light and the larger bodysize feels perfect. I can get al my sounds.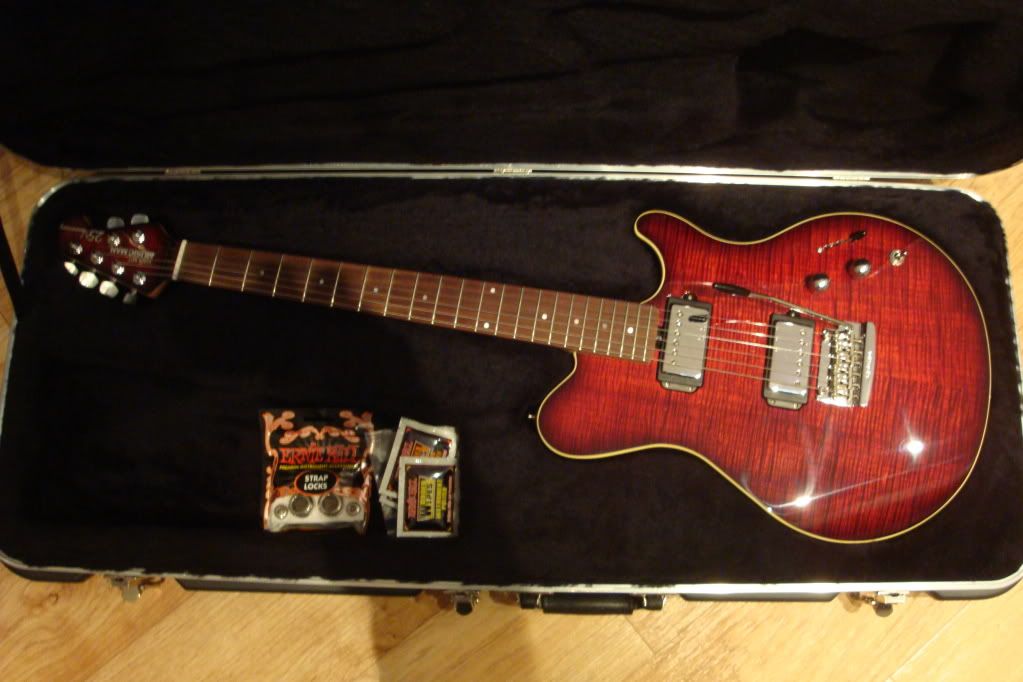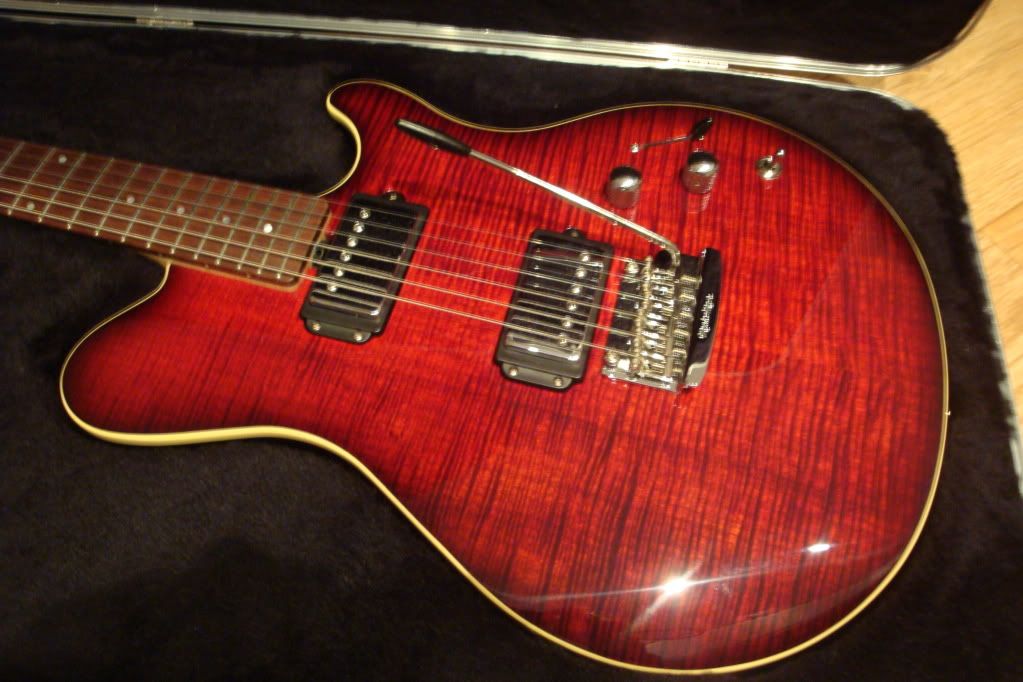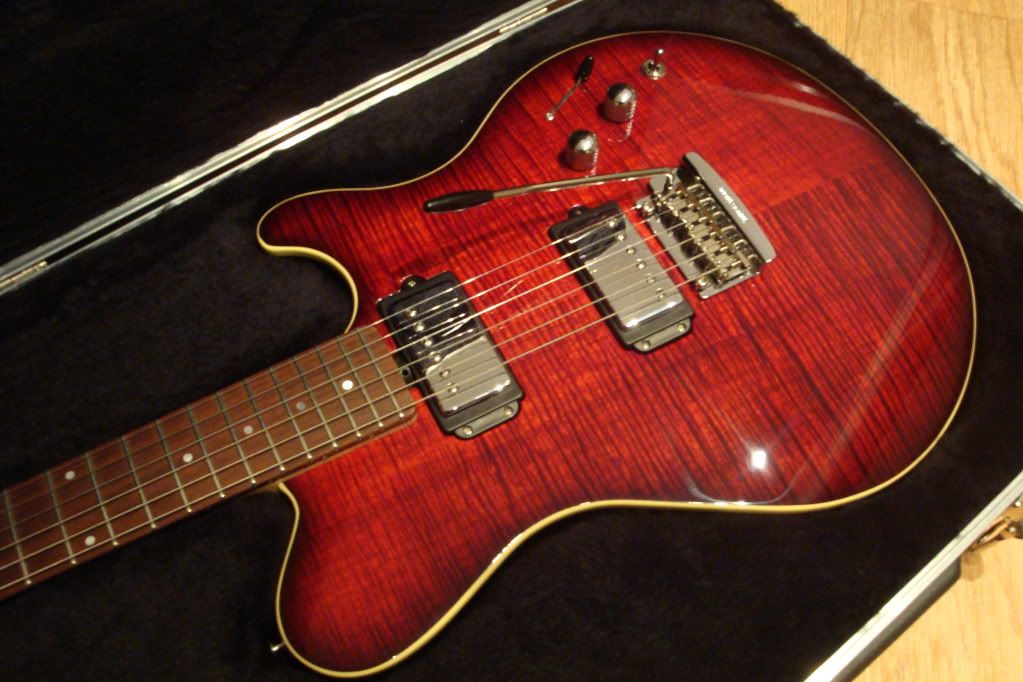 I had to get another one. Preferbly a special one. I have a roasted silhouette and it looks great. So the search was for a Roasted Reflex. Special thanks to John Quinn of Musicman for helping.
Got it yesterday. It is a looker. Souds more dark compared to the 25th. That supriced me because it has a ebony fretboard.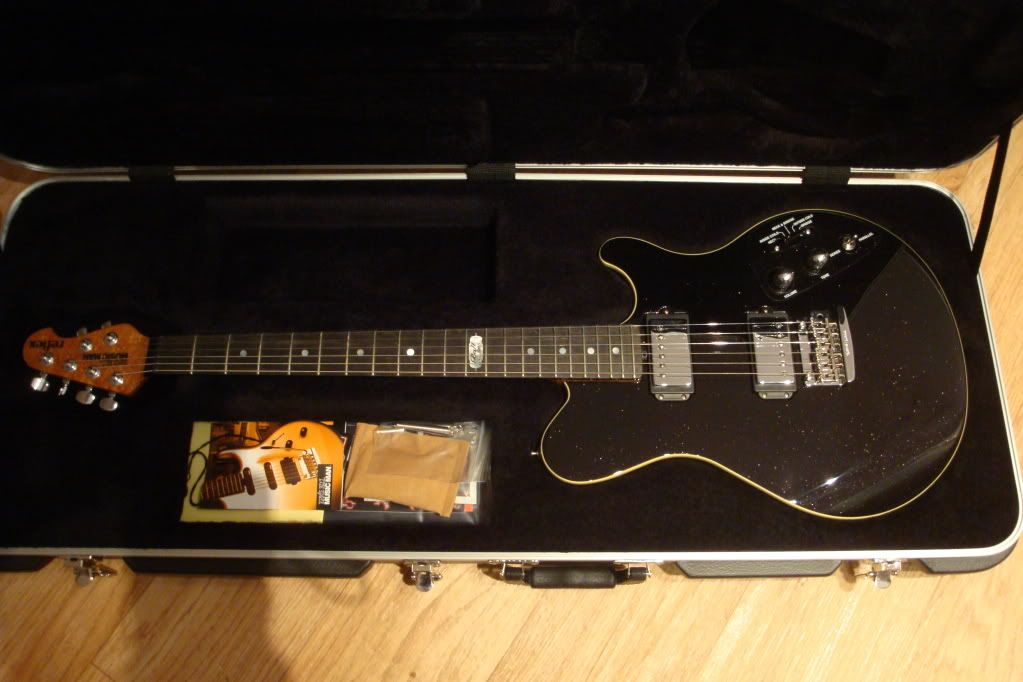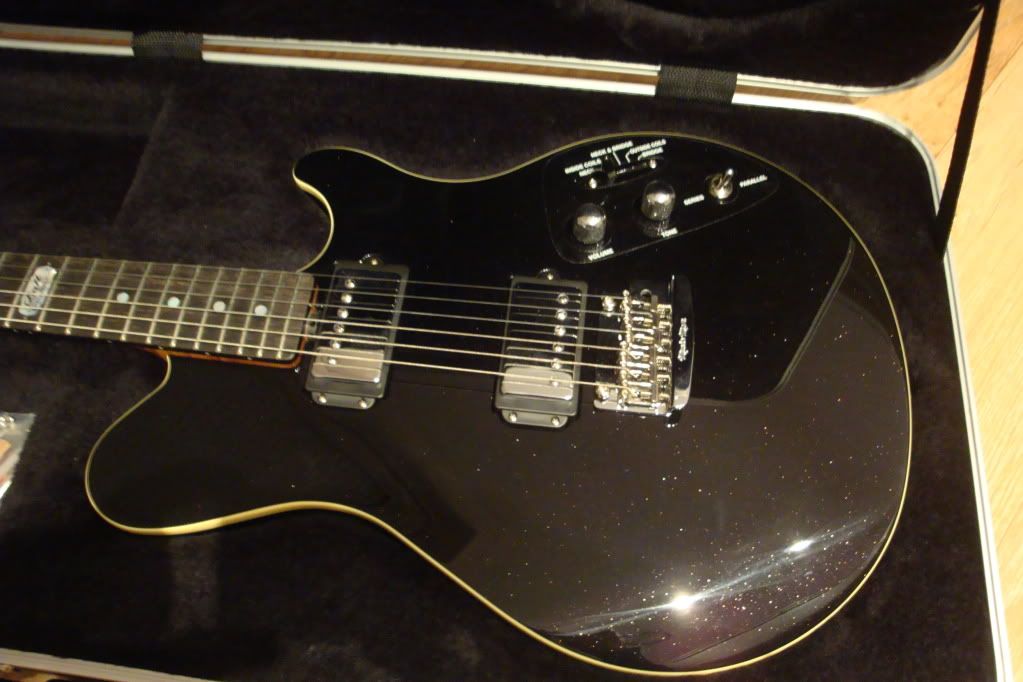 I don't think i will be needing another guitar