Hello again, I've just received my new Luke III HH, I'm a little concerned about the tremolo and the tuning.
Every time I use the tremolo, even if I just touch a little the arm, the guitar go slighty out of tune
The tremolo is factory setup (see image attached)
Maybe the strings are too new? What else I can try?
Also Im kinda new with Schaller Lock, are the string correctly attached? (see image attached)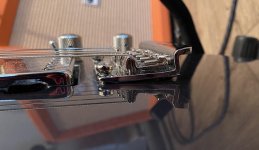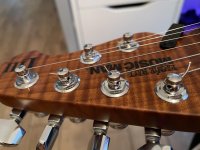 Last edited: