Joined

Aug 23, 2005
Messages

12,010
Location
I've been out of a band for over a year what with work and I accepted the invitation to deputise for one of their guitarists playing with a very well established Welsh covers band called Glasshouse. So I was provided with two set lists and I burnt the midnight oil learning some new numbers.
The other night I had a rehearsal with them at a rehearsal studio and "passed the audition".
I didn't really know what the other guitarist was doing at the time when he took a selfie of the rehearsal and here is the result ...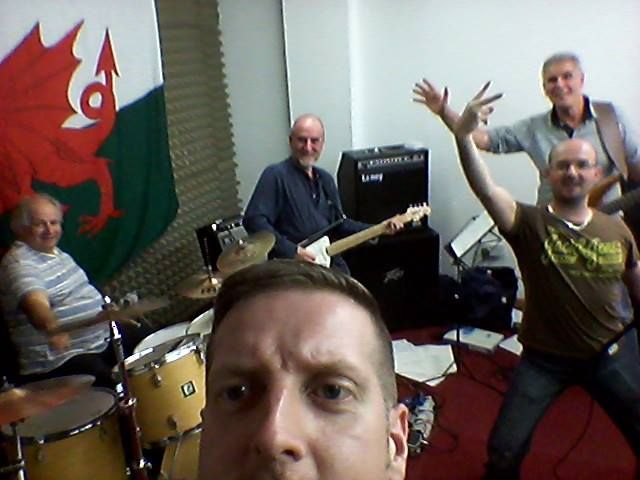 So I thought what a good idea if you guys posted "selfies", and here's the rules (based on the Forum ground rules)
The selfie must contain MM content (I'm with my BCB Al and my MM RD50 112).
This selfie thread is not an excuse to parade non EB gear although I'm sure that some non EB gear will sometimes be on display. We're a well moderated lot here so I'm sure the mods will delete it if you overstep the mark.
The selfie should show you with the band in a rehearsal space or live at the venue.