Joined

Jan 16, 2003
Messages

18,154
Location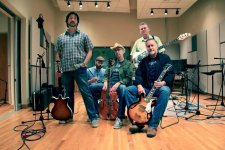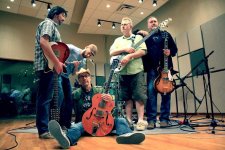 Work begins on a proper Cowpilot demo and/or EP and/or "something, no one knows what it is" at CakeMix Studios in lovely Dall-Ass.
Brought an Emerald Green Sparkle Bongo 5H and of course the Candy Red Bongo 5H but decided to use the Big Al for a "few" basic tracks. Ended up deciding to use it on all 8 or 9 basic tracks, although some of those original lines might be replaced down the line a ways.
Sometimes you just get in "that space" where the bass feels right and it sounds great (I just ran it direct in) and you don't want to mess with it.
Jack